2013 America's Beauty Show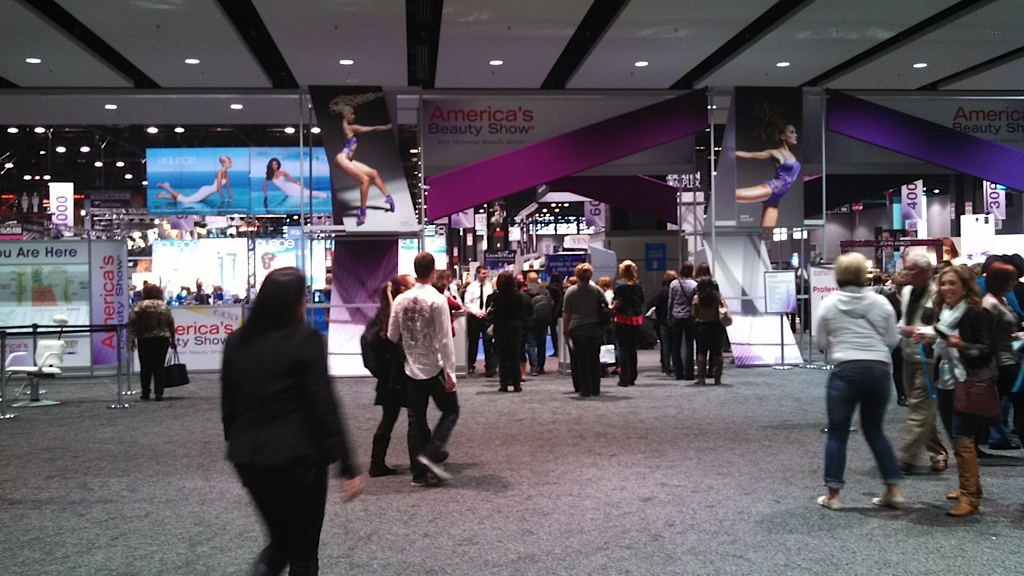 The entrance to America's Beauty Show
Here we are at the Surface booth (one of the great product lines we carry at the Salon) and one of the platform artists doing a hair cut on a model.
All the American Crew models...
Here is Martino Cartier doing a hair cut on a lady that just had the Express blowout done on here hair.
Coppola Keratin Complex booth
We do many of the Express Keratin Blowouts at the salon and also the full Keratin straightening treatments.
Here is the booth for one of the nail product lines we carry, CND. Looks like a good seller!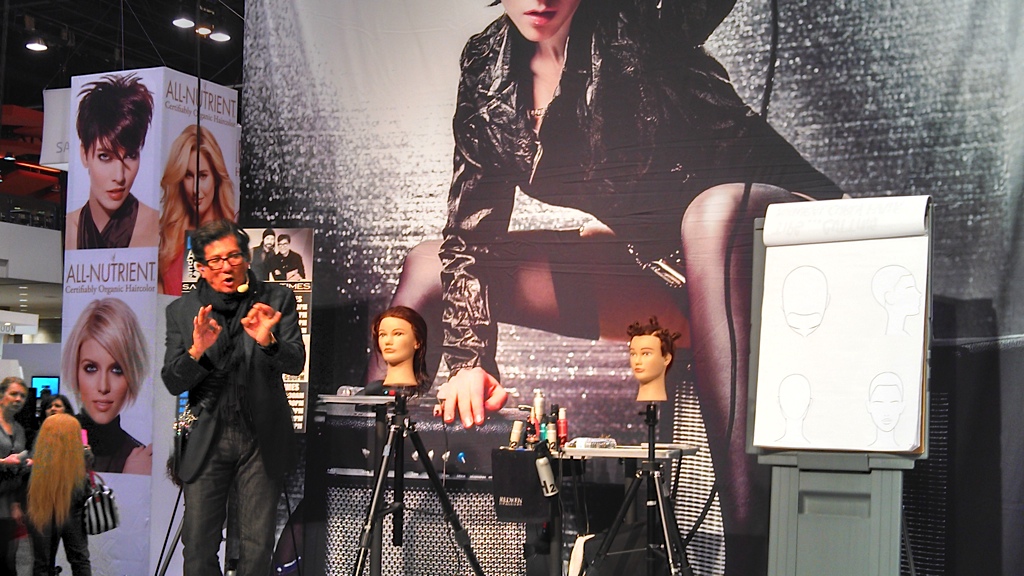 Sam Villa demonstrates a cut.
Vidal Sassoon Academy Runway
There so much going on, I was sure where to look! Kind of crazy hair cuts and colors, but always fun to watch!